Raw Material / Technical Details

50 years of experience – for optimal solutions Innovations
and perfect Quality – made in Germany

As early as in the nineteen fifties Braun & Wettberg Kunstborsten ® developed household
brushes with PVC fillings for a wide range of applications. During the seventies the production
of PP-fibres was started. Polyamid fibres have been part of the product range since 1985.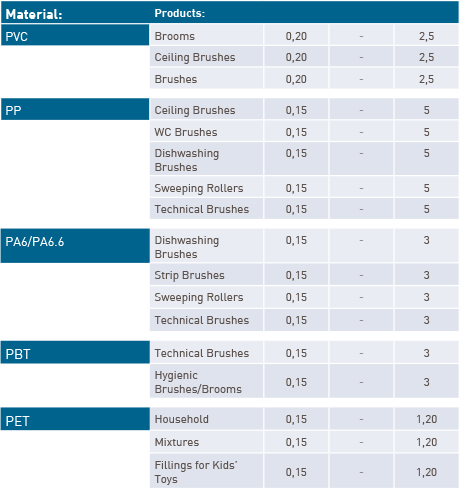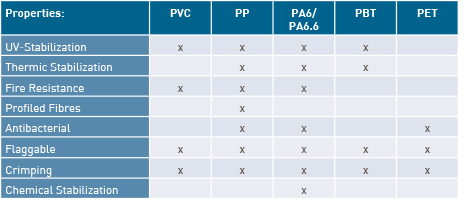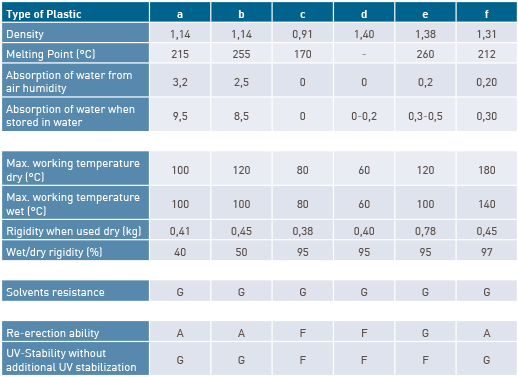 Plastic
a-Plyamid 6
b-Polyamid 6.6
c-Polypropylen
d-PVC
e-PET
f-PBT
Key
A = ausgezeichnet
G = gut
F = akzeptabel
S = schlecht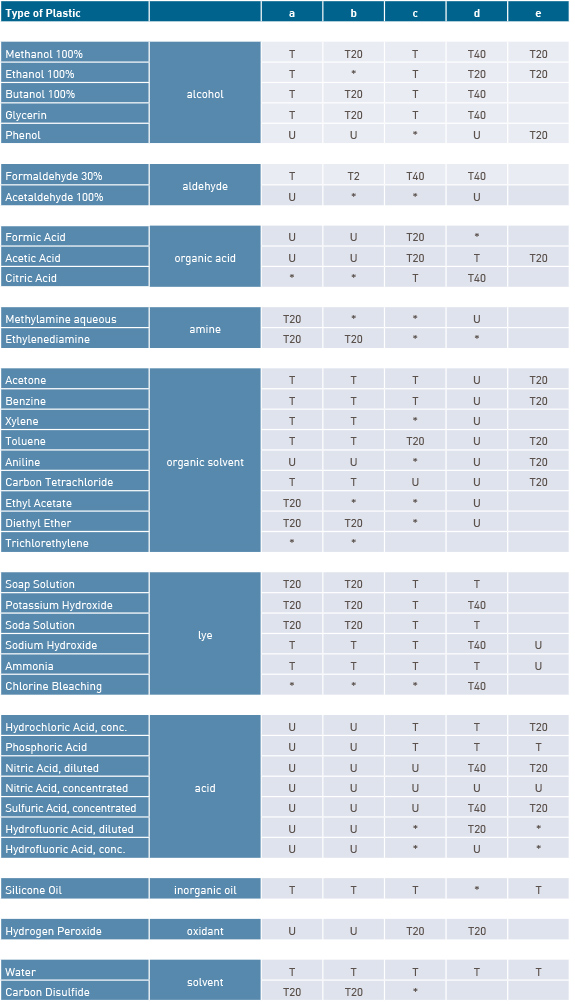 Plastic
a-Plyamid 6
b-Polyamid 6.60
c-Polypropylen0
d-PVC0
e-Polyester
Key
T20 = tauglich für Einsatz bis 200C
T40 = tauglich für Einsatz bis 400C
T = tauglich für Einsatz bis 600C
U = untauglich
* = Daten nicht bekannt
Please also have a look at our other special fields

Household & Hygiene
Technical Industry
Object &
Street Cleaning